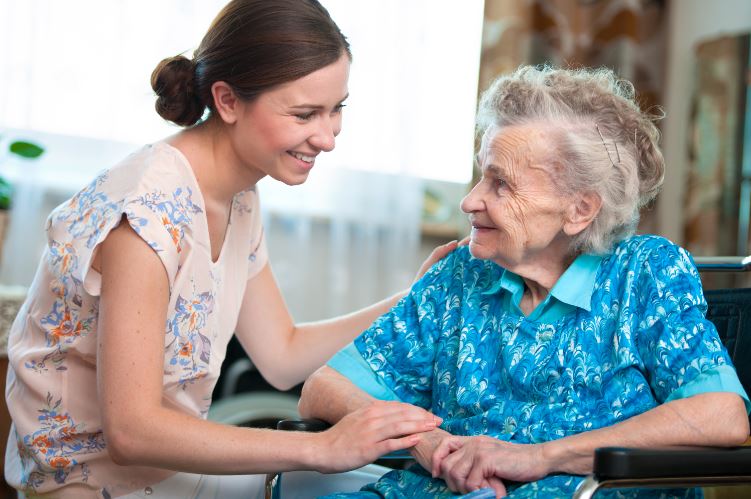 Retirement can be a difficult time in life. You may find that you're not as active or have health concerns, which means living on your own becomes harder. Daily tasks like cooking meals and doing laundry can become unwelcomed. Manor Lake Assisted Living and Memory Care (Hiram) offers senior care and helps make the transition into older age less daunting.
Eliminate Loneliness
As we age, it's increasingly important to stay social and active. Unfortunately, nearly 25 percent of people over 65 experience loneliness and social isolation. This problem can lead to physical and mental issues like:
Chronic illness


Hearing loss


Depression and anxiety


A 50 percent increased risk of dementia


An increased chance of heart disease and stroke


Even seniors receiving home care services or companion care may not receive as much socialization as they need. Twenty-four percent of seniors said they would have liked to participate in more social, recreational, or group activities. These findings emphasize the importance of frequent social participation in maintaining the quality of life.
We understand that staying active in retirement isn't always easy.
Older adults can enjoy their golden years to the fullest by staying connected.
Reduce Your Risk of Needing Nursing Home Care
We manage accessible living spaces and amenities that reduce the risk of falls and accidents. Comforting features such as walk-in showers, grab bars, and maintenance service aid this benefit.
Premier Assisted Living and Memory Care Awaits You
Assisted living apartments are perfect if you want the feel of community with the benefit of privacy and independence. Our assisted living community features beautiful outdoor spaces where our residents can enjoy time outside. Our memory care community is celebrated with our staff well trained in caring for Alzheimer's and other memory impairment disorders. Our staff understand that the needs of each resident are as unique as the individual themselves.
The teams at our Hiram Assisted Living Community and our Hiram Memory Care community work with passion. We view our residents more as family than anything else. Come see for yourself what true senior and memory care compassion is about.