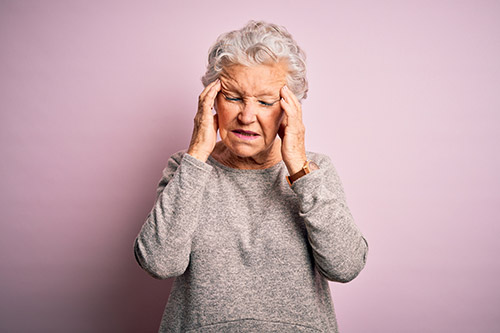 Welcome back to our blog page for our Hiram-area assisted living and our Hiram memory care community. This is the third blog post within our five-part series with each post focusing on a single indicator of signs that a transition to professional memory care will be in the best interest of your loved on.
Here are the links to our prior posts on this subject:
Regular Confusion and Losing Track of Life Activities
Declining Positive Relationships with Caregivers, Other Seniors, and Staff
Declining Confidence and Happiness
Regular Confusion and Losing Track of Life Activities
Mental continuity is a serious concern when a loved one has dementia. While you may be used to your loved one being a little confused sometimes or forgetting a few things, these signs can develop into a growing lack of independence. If your loved one is confused often, to the point that they are having trouble keeping track of their personal affairs or community activities, then it may be time to consider moving from home care, or an assisted living community, to memory care.
Signs that dementia care may be necessary include increased confusion, piles of unopened mail, inability to understand their current medications or health care treatment plan, and regularly misplaced items. Extreme forgetfulness, like forgetting your visits or the friends they have made in the assisted living community, is also a sign that memory care might better support your loved one.
We understand these are difficult and frightening subjects to consider. With that said, here at Hiram's Manor Lake Assisted Living and Memory Care, we are highly trained and skilled subject matter experts on the two subjects. And we can help you whether you are a resident, resident family member, or a non-associated care giver simply doing their best to serve another. We salute you and want you to know that we are always open and ready to talk.