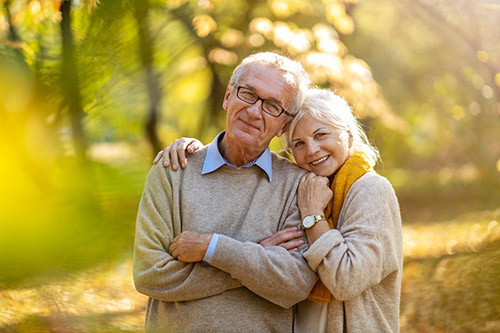 Last week we discussed when is the right time to move into a managed senior living community. This blog post is targeted for those of you who have decided that now is the right time to transition to assisted living care here in Hiram. Today, we'll discuss how to prepare for you or your loved one's move.
Moving can be challenging for seniors and their families both emotionally and logistically, even if the move is ultimately the right decision. In order to make helping seniors move as easy as possible, here are our top tips to help make sure you're prepared:
Start planning now. The best way to prepare for a move is to start planning now. It's better to start researching your options now before there's any urgency. That way, once you know the time is right to make a move, you'll have a community already picked out, and you'll know where you're headed. We value the opportunity to earn your trust regarding our celebrated senior assisted living care services here at Manor Lake. We can help you develop your transition plan which will significantly simplify this most important time in your life.
Research places that are a good fit. A key part of planning involves researching the different types of houses, apartments, retirement communities, and assisted living communities available and selecting one that meets your needs. Research floor plans, care options, amenities and services, and plan on visiting several different properties to get a feel for the environment and to ask questions. You'll also want to factor the costs of living at each option, since one may be a better fit than another depending on your finances.
Downsize where possible. Moving from a large home to a smaller house or apartment means some downsizing will be necessary. Start by donating furniture, clothes, or possessions that are no longer needed, and setting aside must-have items or those that have sentimental value. Keep in mind that downsizing senior living doesn't mean getting rid of things you love — it just means paring down your possessions to just those that are useful or meaningful.
Focus on the benefits of a move. Moving can be stressful and overwhelming, particularly if you've lived in the same place for a long time or have a lot of positive associations built up around your home. However, a move can also be an opportunity for positive change, including cultivating a new space for yourself, meeting new people, and maintaining a balance between independence and care. It's a good idea to keep a positive attitude about a move and remember the many benefits of such a transition.
When the time comes for you to seek a consult regarding caring for your loved one's senior assisted living care needs, please know that Manor Lake Assisted Living & Memory Care here in Hiram stands ready to help you every step of the way! Contact Us anytime to learn how we do this!