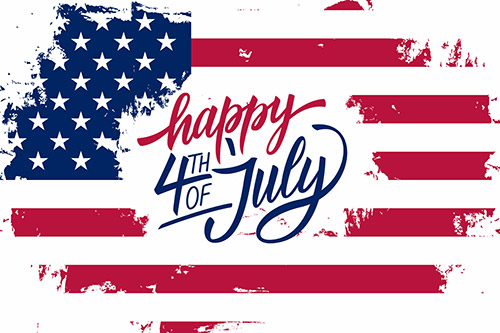 The 4th of July is a favorite summer holiday for Americans across the country. Whether you're enjoying a barbecue with your dear loved ones here at Manor Lake Hiram Assisted Living & Memory Care, or with them at home with you, we all relish the opportunity to celebrate freedom with those that we love and to welcome in the summer season.
Independence Day is considered one of our most important national holidays and a symbol of patriotism. The tradition of celebrating the 4th of July dates all the way back to the 18th century and the American Revolution. However, Independence Day didn't actually become a federal holiday until 1941.
Fun Facts and History of 4th of July
The Declaration of Independence was adopted by Congress on July 2, 1776. We celebrate on July 4th because it was the actual date shown on the final version of the Declaration of Independence.
The Declaration of Independence was signed by 56 men who represented the 13 colonies, marking the beginning of an all-out war against Britain. John Hancock was the first signer.
In July 1776, there was an estimated 2.5 million people living in our newly independent country. By 2013, that number had grown to 316.2 million people. (www.census.gov)
There are 59 places in the United States that contain the word "Liberty" in the name. Pennsylvania has 11 places, more than any other state.
Two presidents died within hours of each other on July 4, 1826 – John Adams and Thomas Jefferson, both signers of the Declaration of Independence. Five years later, another president, James Monroe, died on July 4th, too- the third president to die on Independence Day.
The patriotic song "Yankee Doodle" was originally sung prior to the American Revolution by British military officers as a mockery to the unorganized, buckskin-wearing "Yankees" they fought during the French and Indian War.
Our national anthem, "The Star-Spangled Banner," was written by poet Francis Scott Key after the war of 1812. It wasn't put to music and declared our national anthem until 1931.
It's estimated that consumers will spend over $600 million dollars on fireworks for the 4th of July, with two-thirds of that going to backyard barbecues.
From all of us here at Manor Lake Hiram Assisted Living & Memory Care, we wish you a safe and happy 4th of July!